Ham and surroundings

"To everyone his job".
Precisely for this reason, we have always used precious collaborations to guarantee the right supply chain in the production and distribution of seasoned pork shoulders, hams and thighs.
The wise choice of the best fresh domestic and foreign legs; maturing in the most suitable territories and environments; the various stages of processing up to obtaining the seasoned product at the right point.
A wide choice, for any palate and any price.
Our range
| CODE | DESCRIPTION | WEIGHT |
| --- | --- | --- |
| 501.1 | National ham with black pepper | kg 9/10 |
| 501.2 | National ham without black pepper | kg 9/10 |
| 501.3 | National boneless ham vacuum sealed | kg 7,5/8 |
| 501.4 | Contadino's ham with black pepper | kg 11/13 |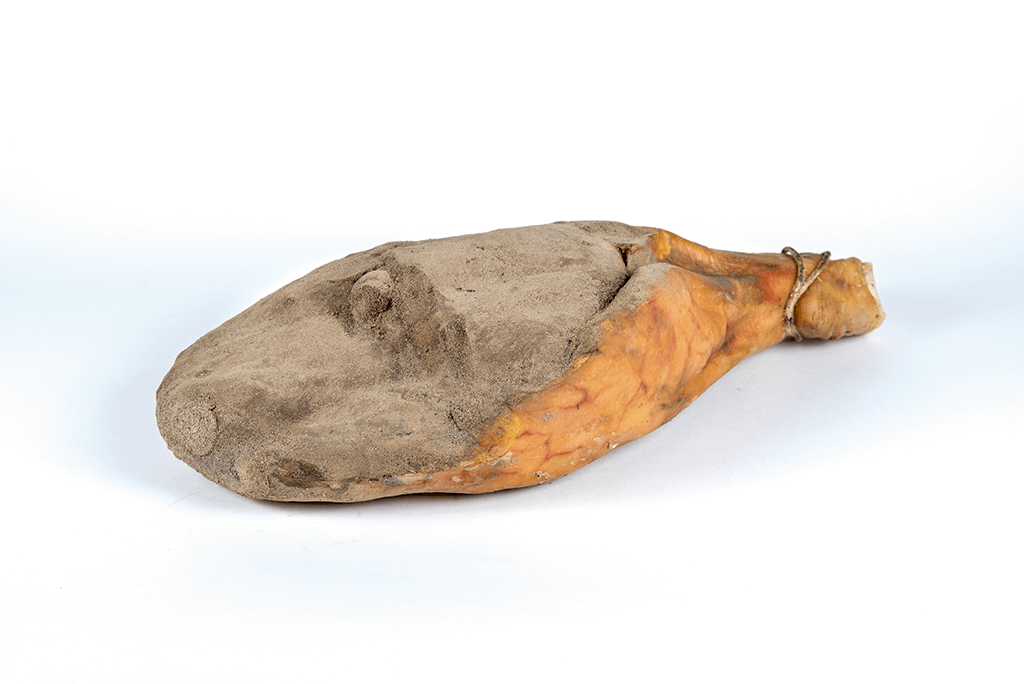 National Ham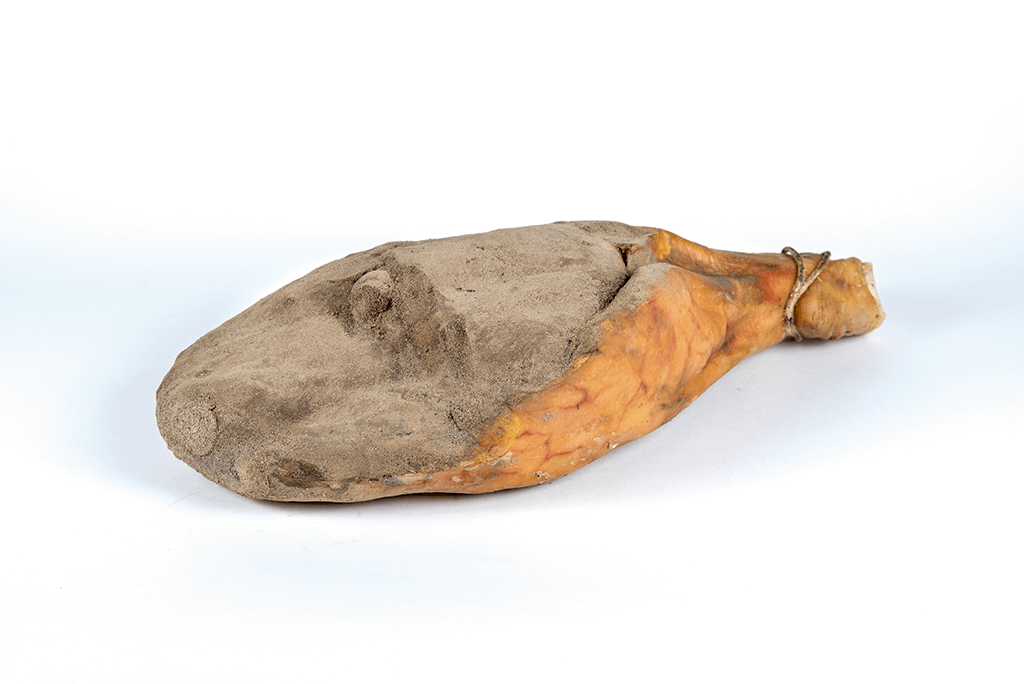 Our range
| CODE | DESCRIPTION | WEIGHT |
| --- | --- | --- |
| 501.1 | National ham with black pepper | kg 9/10 |
| 501.2 | National ham without black pepper | kg 9/10 |
| 501.3 | National boneless ham vacuum sealed | kg 7,5/8 |
| 501.4 | Contadino's ham with black pepper | kg 11/13 |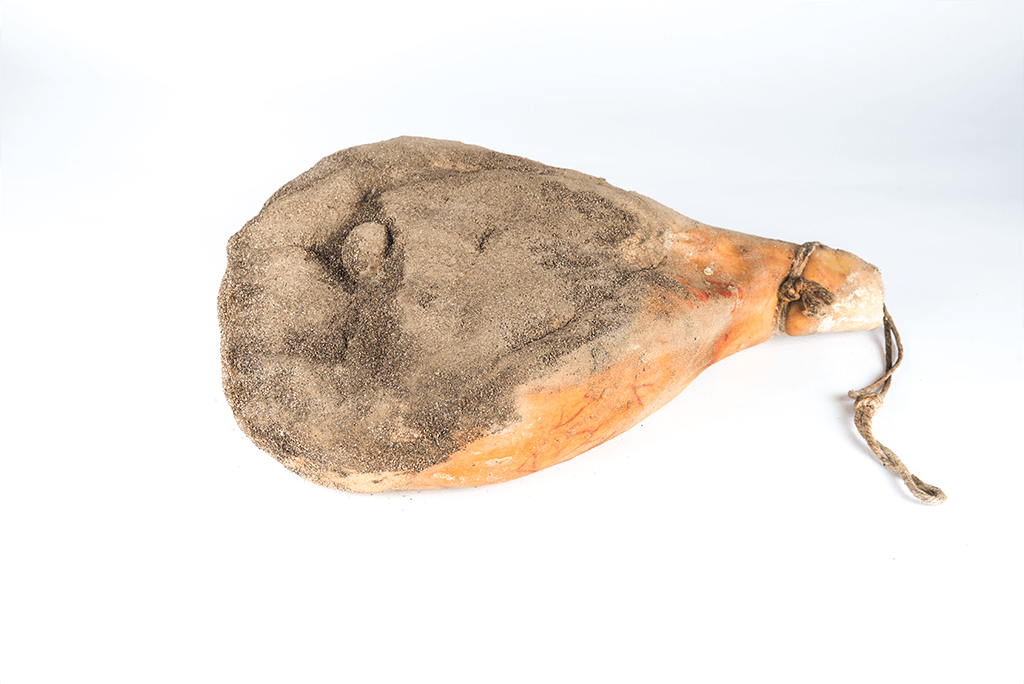 Our range
| CODE | DESCRIPTION | WEIGHT |
| --- | --- | --- |
| 503.1 | Foreign ham with black pepper | kg 6/7 |
| 503.2 | Foreign ham without black pepper | kg 6/7 |
| 503.3 | Foreign ham with black pepper | kg 6 |
| 503.4 | Foreign ham without black pepper | kg 6/7 |
| 503.5 | Foreign boneless ham | kg 5,5/6 |
Our range
| CODE | DESCRIPTION | WEIGHT |
| --- | --- | --- |
| 503.1 | Foreign ham with black pepper | kg 6/7 |
| 503.2 | Foreign ham without black pepper | kg 6/7 |
| 503.3 | Foreign ham with black pepper | kg 6 |
| 503.4 | Foreign ham without black pepper | kg 6/7 |
| 503.5 | Foreign boneless ham | kg 5,5/6 |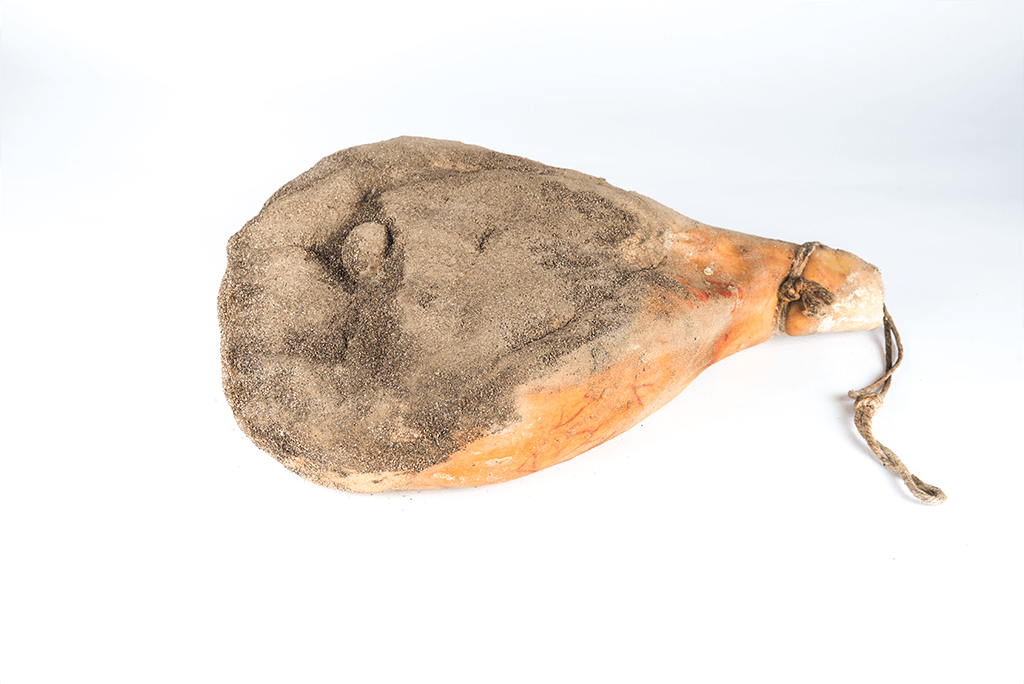 Our range
| CODE | DESCRIPTION | WEIGHT |
| --- | --- | --- |
| 504.1 | Pork thigh with black pepper | kg 6/7 |
| 504.2 | Pork thigh without black pepper | kg 6/7 |
| 504.3 | Pork thigh with red pepper | kg 6/7 |
| 504.4 | National pork thigh with black pepper | kg 7/8 |
| 504.5 | National pork thigh without black pepper | kg 7/8 |
| 504.6 | Pork thigh with pepper half vacuum sealed | |
| 504.7 | Pork thigh without pepper half vacuum sealed | |
| | | |
| 505.1 | Pork thigh Extra sliced vacuum sealed | gr 600/800 |
| 505.2 | Pork thigh earth vacuum sealed | kg 1/1.5 |
| 505.3 | National pork thigh sliced vacuum sealed | gr 800/kg 1 |
| 505.5 | Pork thigh sliced vacuum sealed | gr 500/700 |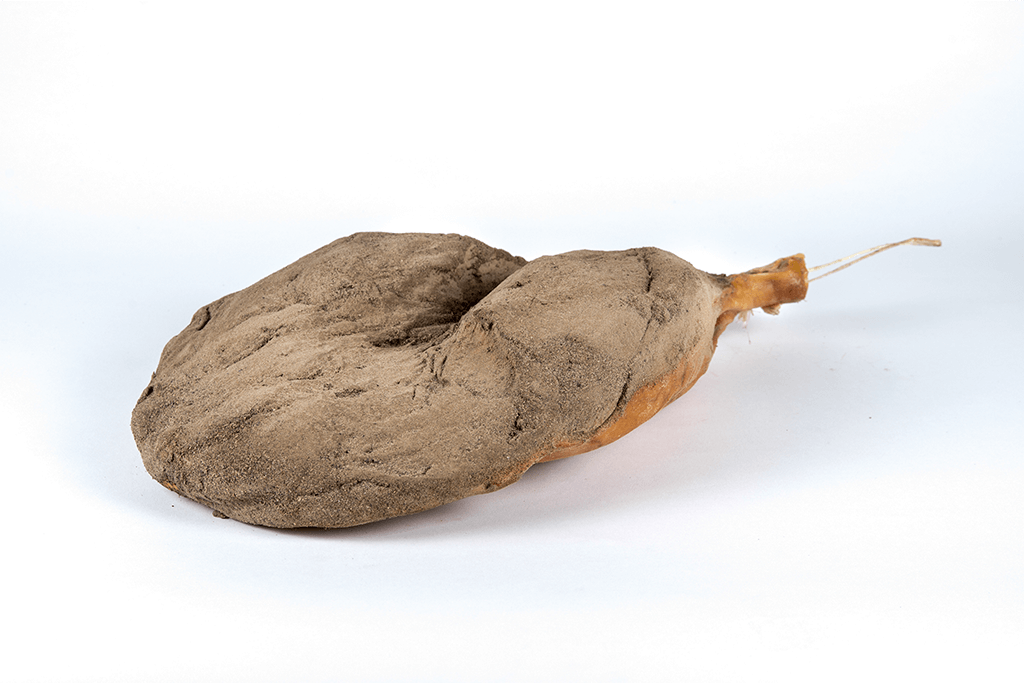 Seasoned pork thigh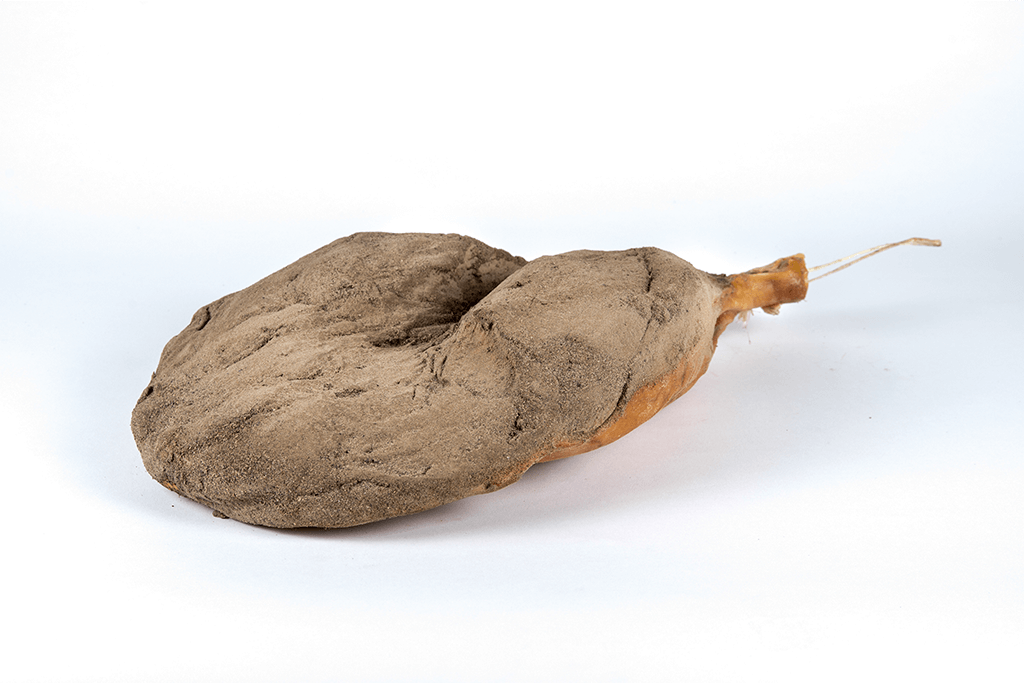 Our range
| CODE | DESCRIPTION | WEIGHT |
| --- | --- | --- |
| 504.1 | Pork thigh with black pepper | kg 6/7 |
| 504.2 | Pork thigh without black pepper | kg 6/7 |
| 504.3 | Pork thigh with red pepper | kg 6/7 |
| 504.4 | National pork thigh with black pepper | kg 7/8 |
| 504.5 | National pork thigh without black pepper | kg 7/8 |
| 504.6 | Pork thigh with pepper half vacuum sealed | |
| 504.7 | Pork thigh without pepper half vacuum sealed | |
| | | |
| 505.1 | Pork thigh Extra sliced vacuum sealed | gr 600/800 |
| 505.2 | Pork thigh earth vacuum sealed | kg 1/1.5 |
| 505.3 | National pork thigh sliced vacuum sealed | gr 800/kg 1 |
| 505.5 | Pork thigh sliced vacuum sealed | gr 500/700 |
Our range
| CODE | DESCRIPTION | WEIGHT |
| --- | --- | --- |
| 506.1 | National pork seasoned shoulder with black pepper | kg 4/5 |
| 506.2 | National pork boneless seasoned shoulder with black pepper | kg 2,5/3,5 |
| 507.1 | National pork seasoned shoulder sliced vacuum sealed | gr 300/400 |
Seasoned shoulder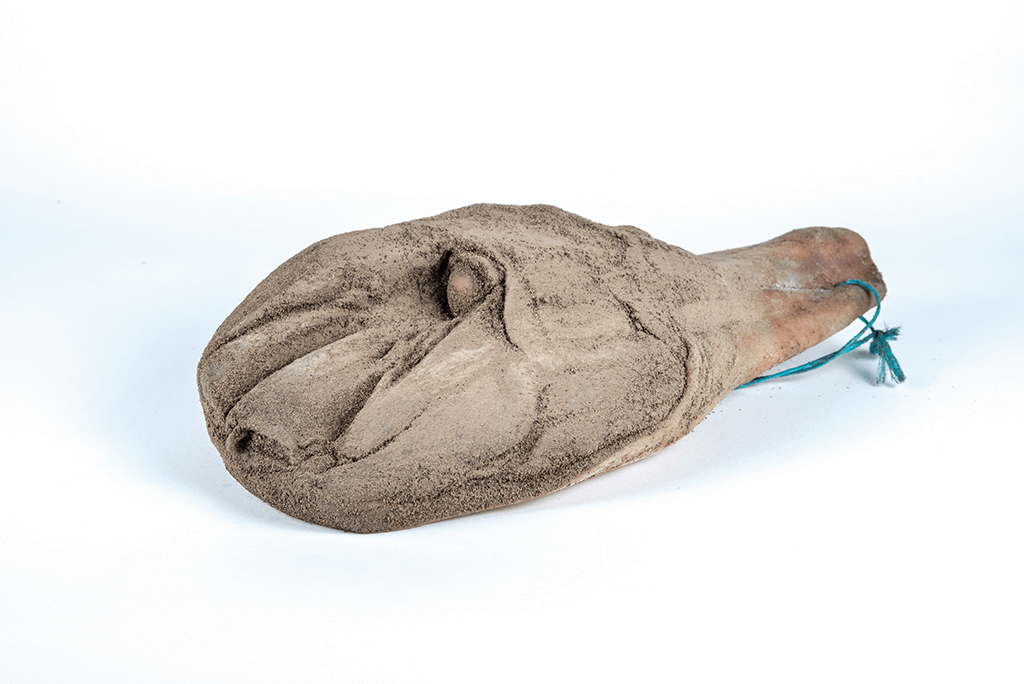 Our range
| CODE | DESCRIPTION | WEIGHT |
| --- | --- | --- |
| 506.1 | National pork seasoned shoulder with black pepper | kg 4/5 |
| 506.2 | National pork boneless seasoned shoulder with black pepper | kg 2,5/3,5 |
| 507.1 | National pork seasoned shoulder sliced vacuum sealed | gr 300/400 |